Constructis
Building Smart Energy
Breakthrough in Clean Energy

Zero-carbon-emission energy.
Harvesting Wasted Vehicle Energy – Converting to Clean Energy.
Storage.
Resilience for any application.

Sensors / Data Collection.
Real time vehicle insights and alerts. Reporting.

All in One Self-Contained, Autonomous System
CONSTRUCTIS is leading the kinetic energy revolution with a zero-carbon emission roadway power system. Roadway Energy X (REX) is a rumble strip box buried in the roadway that harvests clean electricity with every  vehicle pass, enough to power nearly 8 family homes. With 4 lanes of busy traffic, REX reduces up to 70 tons of greenhouse gas emissions annually. REX is modular for ease of maintenance and ongoing upgrades.
Install REX where vehicles are slowing down and collecting, capturing energy that otherwise would have been wasted in braking. Off-ramps, busy urban streets, border crossings, entrances to military bases and other critical infrastructure, entrances/exits to high-volume parking lots, and cash/credit toll lanes are ideal for REX energy capture.

Reliable
A scalable, zero-carbon-emission energy product with known output based on vehicle traffic.

Simple
No land, infrastructure or long-lead finance agreements required, basic owner and site approvals, installed overnight in 6 hours per lane system.

Cost-Effective
Lowest Overnight Capital Cost of any energy source, competitive O&M, not subsidy dependent, easily upgradeable and continuously advancing.

Tough
Tamper proof, any load capacity, 3 season climate resilient, four-season heating or snow/ice roof options, long term off-grid power survivability and use.

Versatile
Remove and replace in hours, wired to nearest power pole or building. Programmable and adaptable. Actionable security, safety and traffic data.

Smart
Autonomous and evolving, with battery storage and grid connectivity, C4ISR capabilities, compatibility to host other Vendor operating products.

Convergent
Clean energy, traffic analytics, safety and security systems in one platform and with one user interface.
Say hello to the
Roadway Energy X
platform.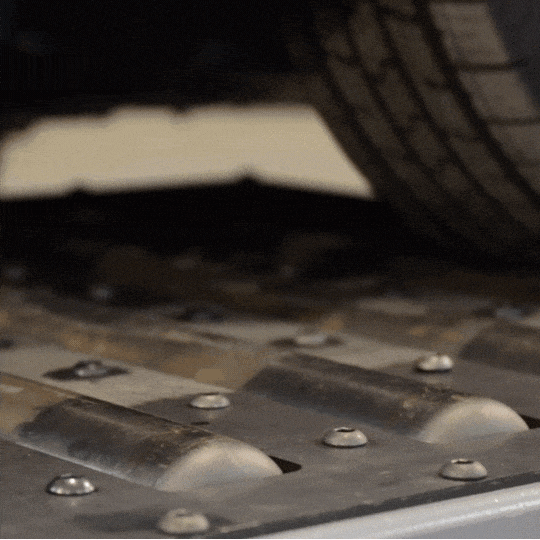 REX platform harvesting energy from motion.