REX
Technology & Applications
The REX Power Modules produce zero-carbon-emission electricity. REX is installed in roads, leaving only the sealed, skid-proof and motorcycle-safe strike tubes exposed. As vehicles travel over the REX, the strike tubes are activated, capturing mass and motion of vehicles and then converting the energy into electricity. The electricity is stored in sealed, self-contained battery banks, providing opportunities to power a variety of sensors and communication devices specific to each REX installation and application. The REX is weather resilient semi-autonomous to provide power when the grid is down.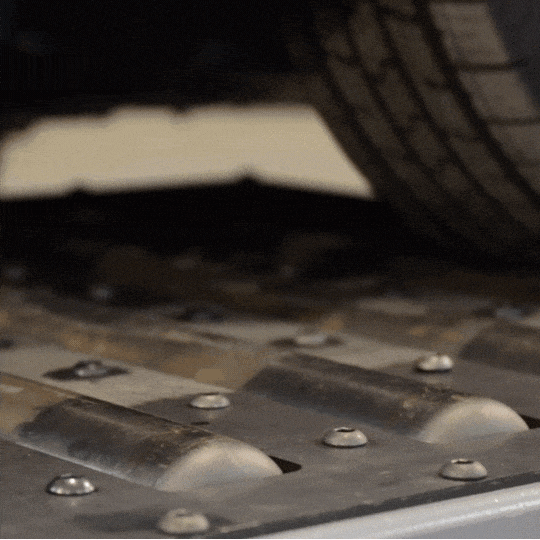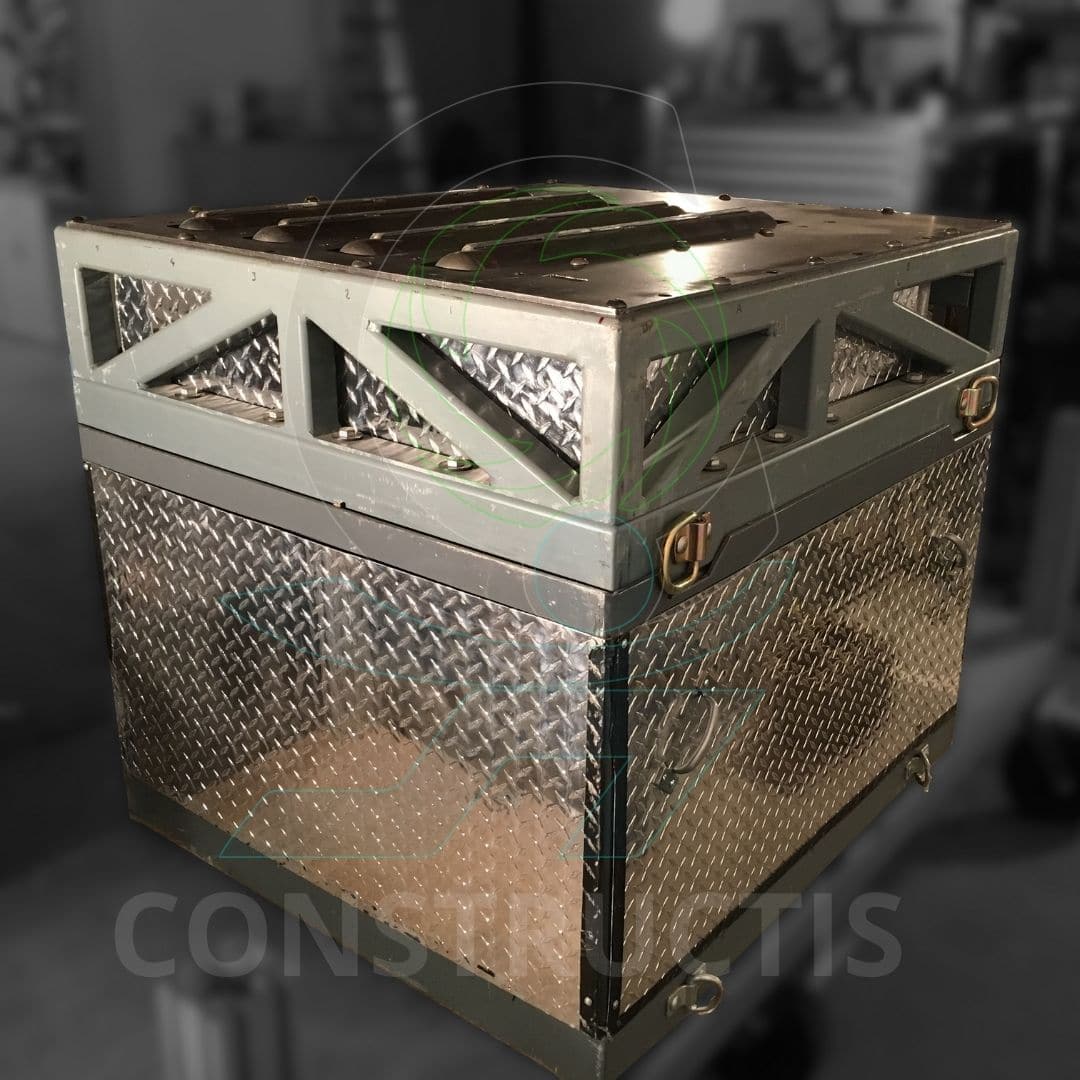 Clean Energy through Kinetic Motion.
With its many applications, the REX can change the way we view traffic and help do our part in producing clean energy.
Installed where vehicles are slowing down and collecting, capturing energy that would otherwise be wasted from braking.
Not dependent on weather, supporting our clean energy climate goals.
Placement in high traffic areas will add a much needed benefit by adding energy into the grid or storage, just by daily traffic.
With integrated sensors, the REX can gather valuable data enabling security, safety and traffic analytics applications.

REX is ideal for border crossings, military bases, ports and entrances to other critical infrastructure. High traffic areas or access control points are potential installation locations. Sensors, such as under-vehicle imaging, can be added to deliver critical vehicle data to security personnel in advance of the vehicle's approach.
Heavy truck traffic increases output exponentially

Storage options available for resiliency during emergencies/outages, replacing need for backup generators

Modular design for easy maintenance by trained personnel

Easily upgradable for output increases, increased storage and latest sensor technology

Tamper proof with extreme environment options

Security personnel alerted via real-time radio communications of potential threats at safe distances

Vehicle data and other information communicated over a secure link in one intuitive user interface

REX is a clean energy alternative, installing in and around metro areas where wind and solar are not viable. REX can be used to deliver clean energy to rural areas. Utilities and community choice aggregators now have an additional tool in their toolkit to meet Federal, State and company clean energy objectives.
Known output based on traffic volume

Installs in a road overnight, no land purchases, transmission equipment or complicated financing required

Peak output during peak demand – evening rush hour

Storage options to balance electricity needs and add resiliency in the case of outages

Competitive power provider agreements today, compelling PPAs with subsidies once alternative energy designation achieved

Easily installed, maintained and upgraded

REX is a clean energy alternative, installing in and around metro areas where wind and solar are not viable. Potential installation locations include busy streets and entrances and exits to high-volume parking lots. REX can be used by municipalities to enable Smart City applications such as volume-based traffic control, power street lighting, power electrical vehicle charging stations and re-route traffic around congested areas.
Known output based on traffic volume

Installs in a road overnight, no land purchases, transmission equipment or complicated financing required

Vehicle counter, vehicle speed at ingress and egress points and vehicle mapping sensors available for traffic control and safety

Storage options for resiliency during outages

Sump pump option to move water during flood events in flood prone municipalities

Competitive power provider agreements today, compelling PPAs with subsidies once alternative energy designation achieved

Easily installed, maintained and upgraded
Exponential power increases at higher speed and mass
Designed to be Federal, state highway, UL and ADA compliant
Tamper proof, sealed, designed for 2X legal load limit systems are climate resilient, with heaters to melt snow/ice, with retractable arc tubes for snow removal vehicles
Extreme weather versions limited by battery specifications: -20 F to 140 F, -6 C to 60 C
Up to 100 kWh of storage per system, in separate sealed compartment to survive catastrophic events providing access to power for first responders 
Modular design, quick access for operations and maintenance activities and technology upgrades
Installation and operational overnight in 4-6 hours, no land requirements, no substations, no transmission, no complicated financing required
Sensor integration enabling security, safety, and traffic analytics applications
Secure, encrypted communications of REX performance and sensor data
Real-time radio communications of alerts/threats

28 patents issued, international patents pending




Read More